---
Pristine Water,
Bottled at the Source
---
Affordable Artesian Water, Customizable to the Environmentally-Minded Customer
---
---
---
---
Sustainable bottled water doesn't have to cost more.
---
---
For over 20 years, Virginia Artesian Bottling Company has been known for its affordable options for plastic, glass and, now, aluminum water bottles. Each bottle is filled with our pure artesian water, bottled at the source and customized to your specific needs.
Solar Energy powers 100% of Virginia Artesian's Operations and Facilities. Virginia Artesian bottles are more sustainable, no matter which bottle option you choose! In fact, our sustainability initiatives provide our customers with a better choice with savings baked-in.
---
---
---
Environmentally Responsible
---
---
Customizable Private Labels
---
---
Local, Naturally Pure Water
---
In 2002, we had a dream of sharing the special water that lay 400 feet beneath our family land. Our water comes from an artesian aquifer that is surrounded by stone, which acts as a layer of protection against surface contamination. The water then passes through a 2-step filtering process, UV light sterilization, and finally ozonation to ensure pure, safe, and excellent-tasting artesian water. Our water doesn't require or contain the chemicals, additives, and purifying agents found in many other bottled waters.
Why Our Customers Choose Virginia Artesian Bottling Company
---
---
---
Bottled at the source in Virginia. Far less energy is required to get our product to American consumers.
---
---
Insanely sustainable bottling.
Recyclable and reusable packaging options are bottled in our facility, which is 100% powered by solar energy.
---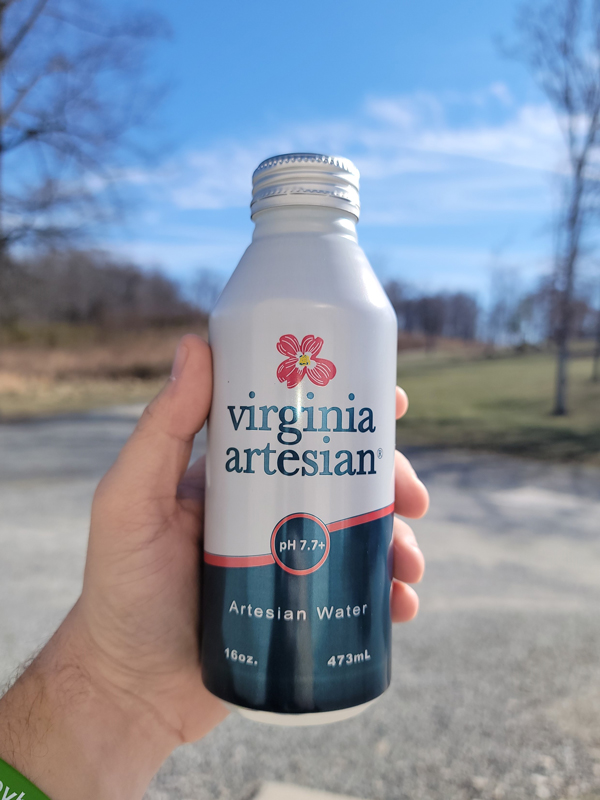 ---
---
Our customers love the service our team members provide from detailed label design ideas, special handling rush orders, to finding the most cost effective, timely shipments to our customers.
---
---
---
Family-owned and operated since 2002
---
We build relationships with the people we work with and the people who live in our community.
---
---
20% increase in water consumption
---
Our water tastes excellent. So much so the volume consumed by bottled water customers increases when they switch to Virginia Artesian water.
---
---
Tens of thousands of gallons donated
---
We support communities across America. When our neighbors are in need, we're there. From New Orleans to Flint to Staten Island and right in our backyard.
What People Who Have Tasted Our Water Say
---
Excellent job with the water bottles, always a quality job with water as well. Highly recommended.
Andrew Bacon
Did a fantastic job with the art work and an outstanding tasting water!!!
Bradley Ford Lanterman
Virginia Artesian truly is the best tasting water, and they go above and beyond taking care of their customers!
Brandi Bovell
Clean, crisp, high quality water. Love it.
Denise Gibson
Water is wonderful. It was in our hotel room in DC and I cannot drink enough of it.
Matthew Kinnard
Virginia Artesian water tastes delicious, and has no sodium, no additives. The bottles are easy to open, too, and sturdy.
Kathy Garges
I travel internationally on a frequent basis and can honestly say that Virginia Artesian water has excellent taste. It ranks with the best in the world! Great product!
Lin Brown
Normally not a big water drinker, but this water is delicious. Comes in a sturdy plastic bottle, too. I love this water!
Donald Hoffman
Best water in the world! Awesome local company with the best employees!
Justin Goodwin
You won't find better people than Steve and his staff.
Walter Mac Osbourne
---
Ready to Take a Gulp? Switch to Virginia Artesian Water
---
We can't wait for you to experience the uniquely refreshing taste of our pure artesian water or work with you to customize a solution that's perfect for your goals. Drink up!
---
---
---
Send us a message by filling out the form.
---